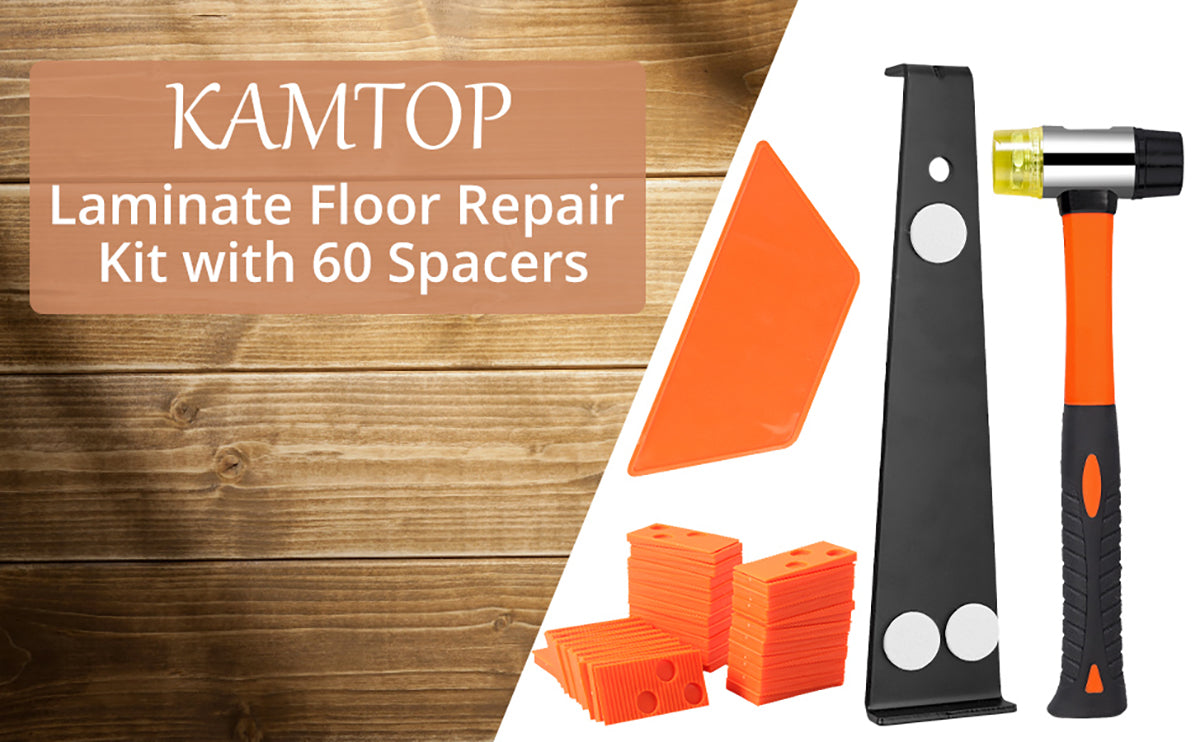 How to use this floor installation kit?
Step 1
Spacers are used between the wall and the flooring to allow for natural expansion of wood products. The spacers have "serrated" edges that lock them into the correct position once a board is placed against them.
Step 2
Start by placing the long edge of tapping block against flooring. With a hammer, gently tap the other long edge of the tapping block to push the flooring together to form a tight fit. It can be used with both adhered and glue less laminate or hardwood floating flooring systems.
Step 3
Place the short end of the pull bar down so the lip hangs down over the end of the flooring panel With the tall end pointing up use a hammer and gently tap the tall section pulling the flooring together.