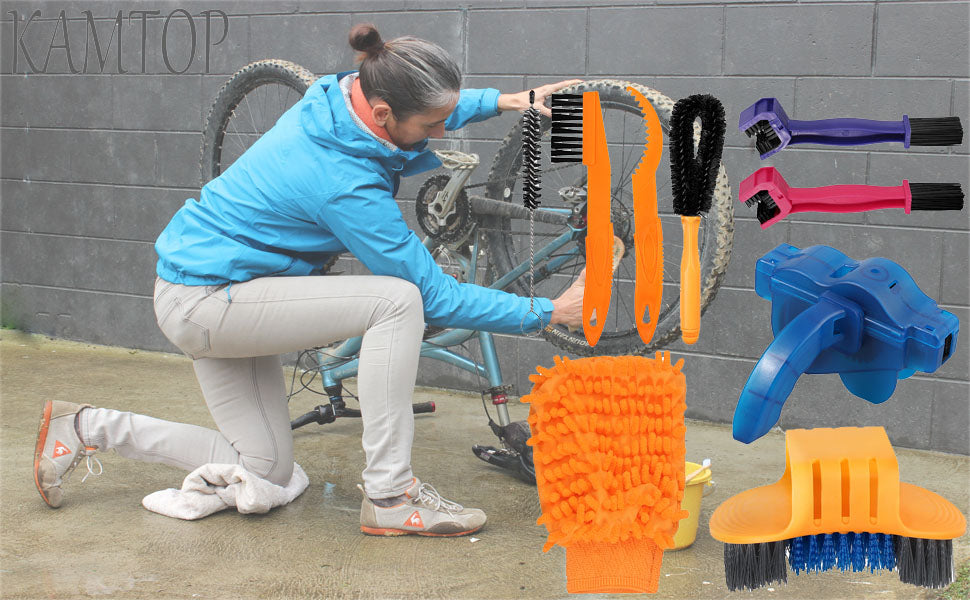 Description:
This bike cleaning tools with ergonomically designed handle which is economize labour and definitely helps with hard to reach areas cassette and derailleur, or any other hygienic dead corners.
Just mount the chain scrubber under the bike chain,then put some degreaser into the scrubber, hold the chain scrubber with left hand and turn the pedal with right hand in the counterclockwise direction for cleaning.
These bike tools are made of Plastic+ Coral velvet,fits for all bikes, including Mountain Bike, Road Bike, City Bike,BMX, Folding Bike, etc.
This kit can do basic maintenance work when not ride, help keeping your bike new as before and even can be use as daily household cleaning tool
Tire Scrubber, Sprocket Brush, Tapered Detail Brush, Sprocket Scrapper,Chain Cleaning Brushes,Universal Brush,,Bike Clean Mitt,and Chain scrubber,tackle any cleaning difficult job.