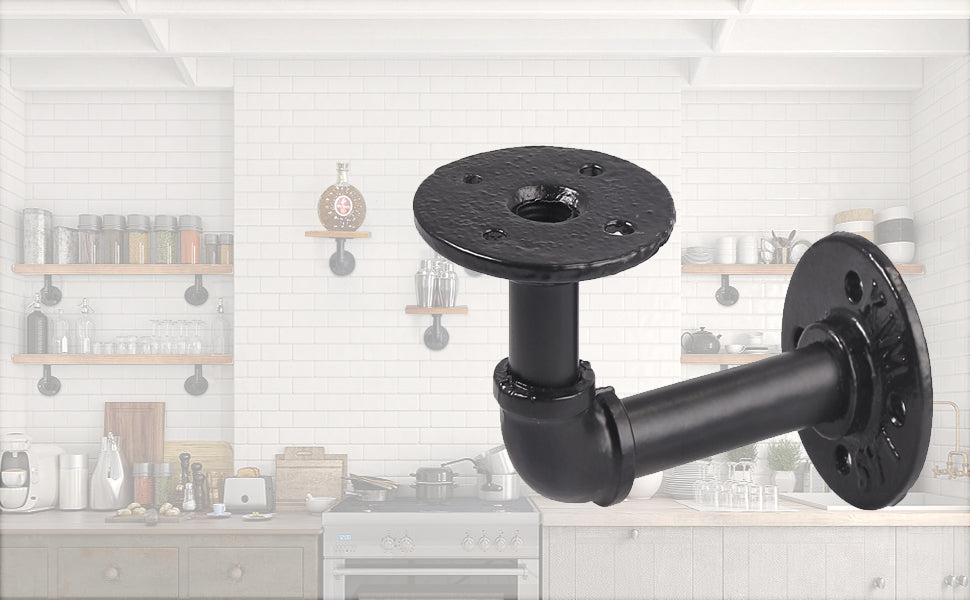 Description:
The retro and vintage plumbing look of this product, the wooden frame holders show their unique charm, making you feel like you are in the industrial age.
These durable, sturdy, versatile right-angle wall-mounted shelving bracket kits can hold wooden floating shelves to help organize home items, and you can DIY some things to suit your decor. Make your home cleaner and more tidy, saving space for your home.
Easy to install pipe rack bracket with 4 wall mounts and mounting hardware included in each package. The components of the black shelf bracket can be assembled directly, but when you install the assembled shelf bracket on a wall or plank, you need to punch the wall/board and install the vintage shelf bracket with screws.